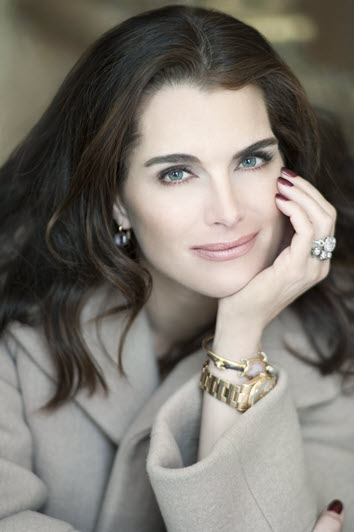 Brooke Shields is an actress, model, and author that has spent her life in the spotlight.
Shields began her modeling career at 11 months old and was the youngest fashion model to grace the cover of Vogue magazine. She rapidly rose to fame appearing in films "Pretty Baby," "Blue Lagoon" and "Endless Love."
Shields has maintained a successful and acclaimed television career, including her starring role in "Suddenly Susan." Shields made her Broadway debut as Rizzo in the hit musical "Grease," and has starred in "Chicago," "Wonderful Town," "Cabaret" and "The Addams Family."
Her 2006 best-selling memoir, "Down Came the Rain," details her struggles with post-partum depression. Her 2014 follow-up, "There Was a Little Girl," is a candid look at her relationship with her mother, who was both her manager and an alcoholic.
Shields is a happily married mother of two daughters and is a strong advocate for women's issues and keeping the arts alive in schools.